Chenega Corporation
Industry:

Information Technology
About Chenega Corporation
Chenega Corporation figures prominently in the federal government contracting marketplace, and in service to its shareholders. A federal contractor since 1997, today Chenega performs on more than 250 federal contracts offering a diverse range of corporate capabilities with its wide spectrum of dedicated employee talent.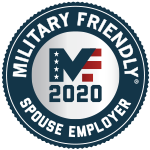 Military Friendly Ratings
We rate how Military Friendly® an organization is within 6 different categories. Learn more about our methodology.
The ratings below reflect the extent to which each organization exceeds the benchmark standards for Military Friendly®.
Opportunity & Advancement
Chenega Corporation is the ideal stepping stone for a smooth military-to-civilian transition. Why? -Assimilate Quickly: With former military applicants trained in areas compatible with Chenega's federal contracting needs, once hired, they assimilate quickly into their positions. -Kindred Spirits: Over 23% of Chenega's 5,244 employees originate from the military. Chenega embraces their value, aligning job opportunities to leverage their talents. -Higher Cause: Many choose the Military to serve mankind. Chenega jobs allow them to continue serving mankind, while also serving the higher cause that Chenega Corporation pledges to its shareholders- dedicating significant resources toward elevating its People to lives of self-sufficiency.
Computer Systems Analysts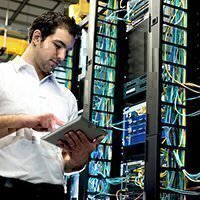 Analyze science, engineering, business, and all other data processing problems for application to electronic data processing systems. Analyze user requirements, procedures, and problems to automate or improve existing systems and review computer system capabilities, workflow, and scheduling limitations. May analyze or recommend commercially available software. May supervise computer programmers.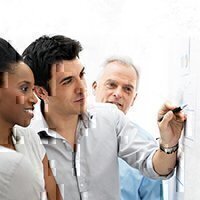 Business Administration and Management, General
A program that generally prepares individuals to plan, organize, direct, and control the functions and processes of a firm or organization. Includes instruction in management theory, human resources management and behavior, accounting and other quantitative methods, purchasing and logistics, organization and production, marketing, and business decision-making.