AT&T
Industry:

Telecommunications
About AT&T
AT&T is comprised of four business units: AT&T Communications provides mobile, broadband, video and other communications. WarnerMedia consists of Turner, Home Box Office, and Warner Bros. AT&T Latin America provides mobile services in Mexico, South America, and the Caribbean. Xandr provides marketers with advanced advertising solutions.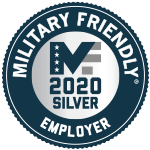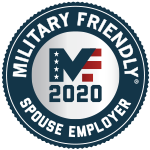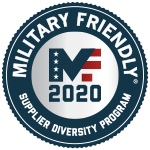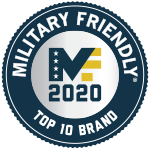 Rank:9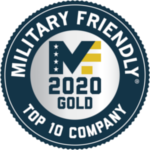 Rank:6
Military Friendly Ratings
We rate how Military Friendly® an organization is within 6 different categories. Learn more about our methodology.
The ratings below reflect the extent to which each organization exceeds the benchmark standards for Military Friendly®.
Opportunity & Advancement
At AT&T, making our company a great place to work for each of our more than 250,000 employees is a priority. That's why we made the first-ever FORTUNE Best Big Companies to Work For list. Here, we see beyond military service. We know that military skills are going to launch a civilian career that could change everything. With our mission to hire 20,000 veterans by 2020, AT&T is a place where service members make a difference. We partnered with the Veteran Talent Network to assist potential talent to learn about career events, openings, and updates for military members and veterans.
Construction Technicians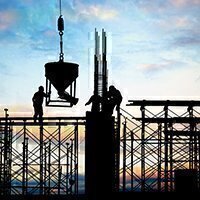 Perform tasks involving physical labor at building, highway, and heavy construction projects, tunnel and shaft excavations, and demolition sites. May operate hand and power tools of all types: air hammers, earth tampers, cement mixers, small mechanical hoists, surveying and measuring equipment, and a variety of other equipment and instruments. May clean and prepare sites, dig trenches, set braces to support the sides of excavations, erect scaffolding, clean up rubble and debris, and remove asbestos, lead, and other hazardous waste materials. May assist other craft workers.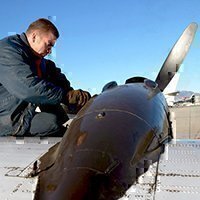 Avionics Maintenance Technology/Technician
A program that prepares individuals to apply technical knowledge and skills to repair, service, and maintain all types of aircraft operating, control, and electronic systems. Includes instruction in flight instrumentation, aircraft communications and homing systems, radar and other sensory systems, navigation aids, and specialized systems for various types of civilian and military aircraft.