Sandhills Community College
Category:

Small community college

| State:

NC
About Sandhills Community College
Sandhills Community College, located in Pinehurst, NC is one of the 58 community colleges in North Carolina. The college offers both associate in applied science and college transfer degrees to meet the needs of the diverse student population it serves.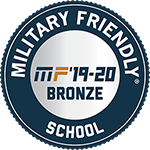 Military Friendly Ratings
We rate how Military Friendly® an organization is within 6 different categories. Learn more about our methodology.
The ratings below reflect the extent to which each organization exceeds the benchmark standards for Military Friendly®.
Academic Policies & Compliance
Financial Aid & Assistance
Military Student Support & Retention
Veterans, active duty service members, and military dependents make up nearly 10% of SCC's total student population. Many faculty and staff members, to include the college's president, have served in the armed forces. As such, SCC understands and embraces its veteran and active duty service member students. In addition, we offer programs and services, including generous college credit for military experience, that enhance the military student's educational experience at SCC.
Why we are a great choice for military spouses?
Our school has instituted policies to address the concerns and needs of military spouses and their families. We've constructed our admissions, retention, career counseling, and mentoring programs to help alleviate the difficulties faced by military spouses. Our flexible learning options and degree continuation programs are designed to accommodate deployments and relocation.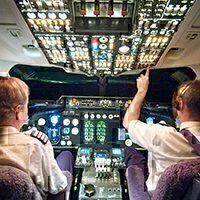 A program that prepares individuals to apply technical knowledge and skills to the flying and/or navigation of commercial passenger and cargo, agricultural, public service, corporate and rescue fixed wing aircraft. Includes instruction in principles of aircraft design and performance, aircraft flight systems and controls, flight crew operations and procedures, radio communications, navigation procedures and systems, airways safety and traffic regulations, and governmental rules and regulations pertaining to piloting aircraft. Programs may qualify individuals to sit for the FAA commercial and airline aircrew examinations.
Undergraduate
Graduate
In State
Out of State
In State
Out of State
Tuition
$2,598
$8,742
N/A
N/A
Fees
$166
$166
N/A
N/A
Room
$4,853
$4,853
N/A
N/A
Board
$4,853
$4,853
N/A
N/A
Books
$2,000
$2,000
N/A
N/A
Other Expenses
$1,800
$1,800
N/A
N/A
Totals
$16,270
$22,414
N/A
N/A