Melton Truck Lines
Industry:

Trucking & Transportation
About Melton Truck Lines
We are one of the nation's leading flatbed trucking companies with a large and growing fleet of modern, safe, and well-maintained equipment. Offering full North American coverage, Melton currently services over 5,000 satisfied shippers with a 98% on-time pick-up and delivery record. Melton has been in the trucking business since 1954. During that time, we have responded to the changing needs of our customers, whether it is just-in-time delivery, satellite communications, or Internet load tracking. Melton's commitment to safety is evident in our stringent driver employment standards and driver training programs. We have many quality awards and satisfied customers, and we look forward to providing good jobs for our nation's Veterans.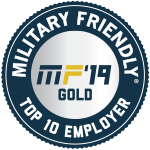 Rank: 10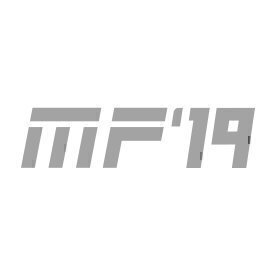 STATUS: Military Friendly®
Military Friendly Ratings
We rate how Military Friendly® an organization is within 6 different categories. Learn more about our methodology.
The ratings below reflect the extent to which each organization exceeds the benchmark standards for Military Friendly®.
Opportunity & Advancement
We support drivers with difficulties outside of the truck by providing the tools they need to deal with things like crisis at home, and much more. We also recognize the driver's family at home plays a significant role in their success and have developed a spouse and family engagement group. Melton also has a formal mentor program where incoming drivers are paired with experienced drivers. We have also added a dedicated veteran driver manager that works with Veterans on needs that are specific to them. In addition, we have a military pride fleet and every veteran receives a military challenge coin upon hire.
Diesel Engine Specialists
Diagnose, adjust, repair, or overhaul trucks, buses, and all types of diesel engines. Includes mechanics working primarily with automobile diesel engines.
Cargo & Freight Agents
Expedite and route movement of incoming and outgoing cargo and freight shipments in airline, train, and trucking terminals, and shipping docks. Take orders from customers and arrange pickup of freight and cargo for delivery to loading platform. Prepare and examine bills of lading to determine shipping charges and tariffs.
Commercial Divers
Work below surface of water, using scuba gear to inspect, repair, remove, or install equipment and structures. May use a variety of power and hand tools, such as drills, sledgehammers, torches, and welding equipment. May conduct tests or experiments, rig explosives, or photograph structures or marine life.
Customer Service Representatives
Interact with customers to provide information in response to inquiries about products and services and to handle and resolve complaints.
CDL Drivers & Operators
Drive a tractor-trailer combination or a truck with a capacity of at least 26,000 GVW, to transport and deliver goods, livestock, or materials in liquid, loose, or packaged form. May be required to unload truck. May require use of automated routing equipment. Requires commercial drivers' license.
Customer Service Support/Call Center/Teleservice Operation
A program that prepares individuals to assist customers with inquiries and problems in frontline call centers, help desks, teleservice centers, and online. Includes instruction in user interfaces and user behavior, principles of hardware and software systems operation, customer interaction skills, telephone and e-mailing skills, data entry, and database and Internet searching and retrieval.
Diesel Mechanics Technology/Technician
A program that prepares individuals to apply technical knowledge and skills to repair, service, and maintain diesel engines in vehicles such as automobiles, buses, ships, trucks, railroad locomotives, and construction equipment; as well as stationary diesel engines in electrical generators and related equipment.
TULSA, OK
ADAMSVILLE, AL
FAIRFIELD, AL
TULSA, OK
LAREDO, TX