Energy Northwest
Industry:

Energy, Extraction & Utilities
About Energy Northwest
Energy Northwest develops, owns and operates a diverse mix of electricity generating resources, including hydro, solar and wind projects – and the Northwest's only nuclear energy facility. These projects provide enough reliable, affordable and environmentally responsible energy to power more than a million homes each year, and that carbon-free electricity is provided at the cost of generation. As a Washington state, joint action agency, Energy Northwest comprises 27 public power member utilities from across the state serving more than 1.5 million ratepayers. The agency continually explores new generation projects to meet its members' needs. Energy Northwest – www.energy-northwest.com.
Rank:8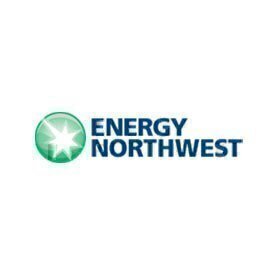 Military Friendly Ratings
We rate how Military Friendly® an organization is within 6 different categories. Learn more about our methodology.
The ratings below reflect the extent to which each organization exceeds the benchmark standards for Military Friendly®.
Opportunity & Advancement
Energy Northwest is committed to hiring and engaging military talent, knowing first-hand that recruiting from the military community is not only the right thing to do, but it makes good business sense. The veterans we hire bring to our industry resilience and devotion forged in difficult environments, and a proven ability to overcome tough challenges. The military culture has many similarities to our culture at Energy Northwest. Whatever their service or specialty, military veterans all recognize the importance of teamwork and camaraderie to organizational success.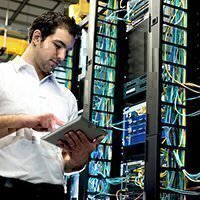 Computer Systems Analysts
Analyze science, engineering, business, and all other data processing problems for application to electronic data processing systems. Analyze user requirements, procedures, and problems to automate or improve existing systems and review computer system capabilities, workflow, and scheduling limitations. May analyze or recommend commercially available software. May supervise computer programmers.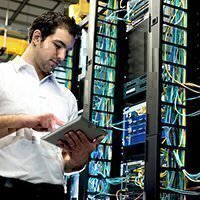 Computer and Information Systems Security/Information Assurance
A program that prepares individuals to assess the security needs of computer and network systems, recommend safeguard solutions, and manage the implementation and maintenance of security devices, systems, and procedures. Includes instruction in computer architecture, programming, and systems analysis; networking; telecommunications; cryptography; security system design; applicable law and regulations; risk assessment and policy analysis; contingency planning; user access issues; investigation techniques; and troubleshooting.